Female Bodybuilder Webcam Model Angela Salvagno [Interview]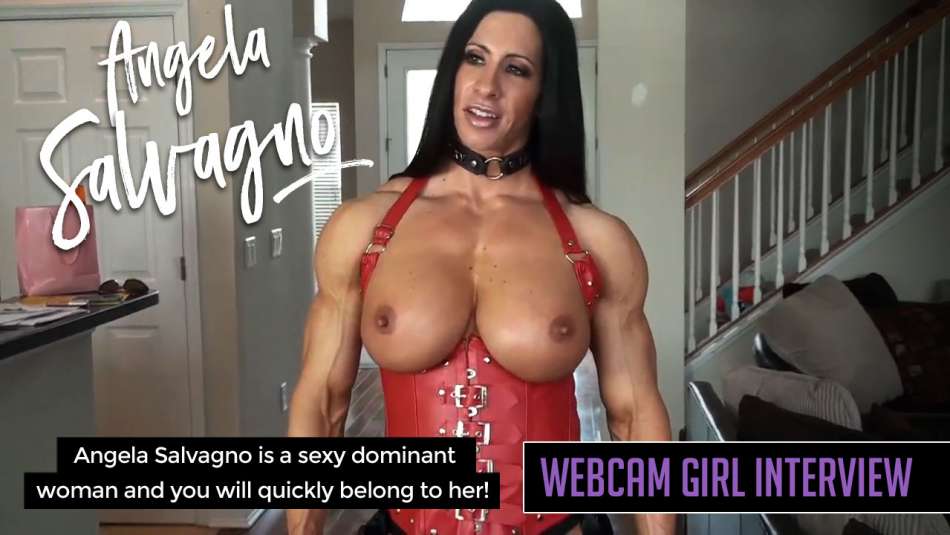 Angela Salvagno is the sexiest bodybuilder girl on webcam by far. The woman is full of female muscle and she is just fucking hot! She is always ripped and ready to make your muscle fantasies come true. She can flex and fuck like the best but her specialty is huge cock muscle girl futanari. If you're not familiar with it be sure to ask. If you like dominant massively muscular women check her out!
"I like to do workout shows, flexing and stripteases on my webcam. I love to being a muscular dominant woman!"
How did you start out as a webcam model?
I started out years ago and now I found Muscle Girl Flix Live and I think it suits me much better!
What makes you stand out from other camgirls?
My muscular body makes me a stand out. The guys just love the muscle!
When did you start working out?
I got into bodybuilding when I was 16. About seven years later, I met a competitive bodybuilder and he helped me out with my first show. I loved it!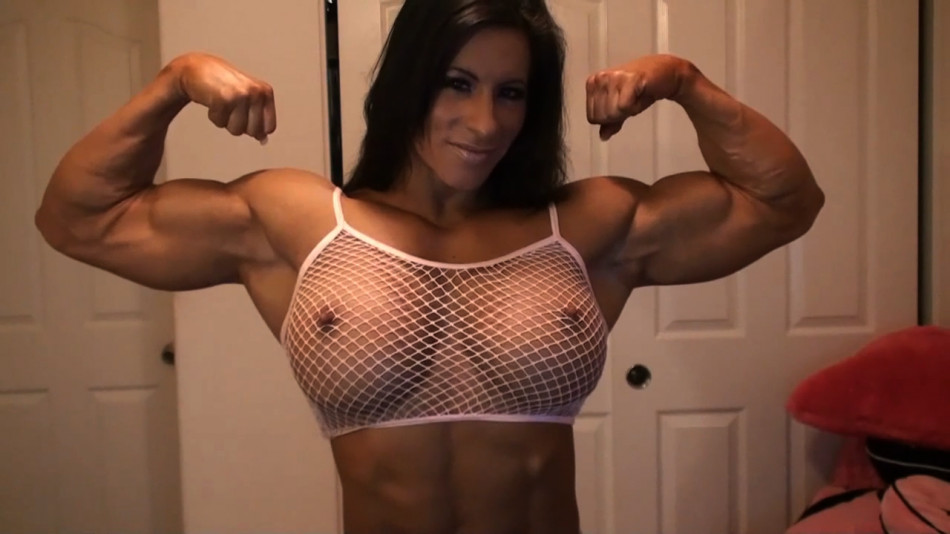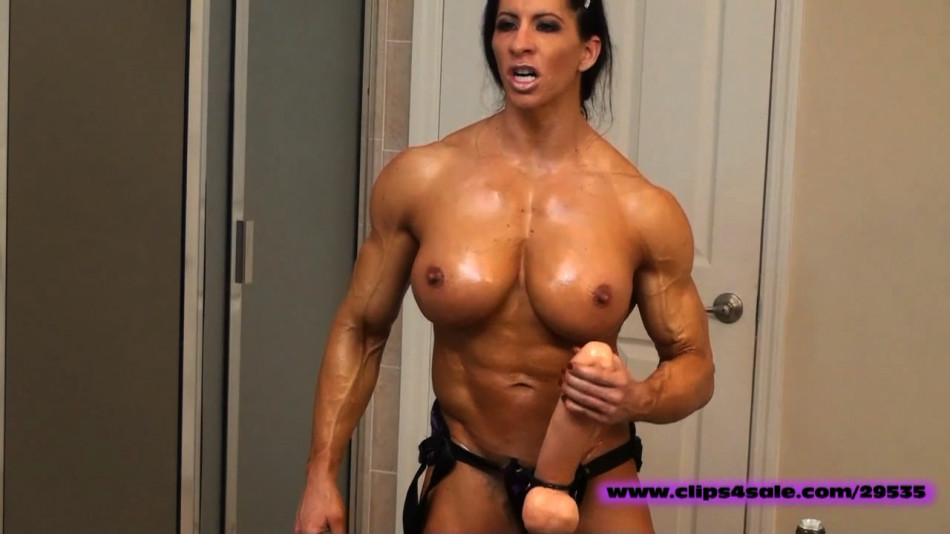 "Watch me and you will become addicted and you will never be sorry. Watch how quickly you will belong to me!"
What do you like best about being fit?
I think a woman who works out is much more beautiful and sexy. I just loved that lean hard look and all the attention I get!
What do you offer in your cam shows?
I do workout shows, flexing, and stripteases but my specialty is strap ons. You don't see a massive muscle girl with a huge cock everyday!
What do you say is your best physical asset?
I would say my best body part is my shoulders. I have very wide shoulder with nice caps. Strong shoulders on a woman is hot.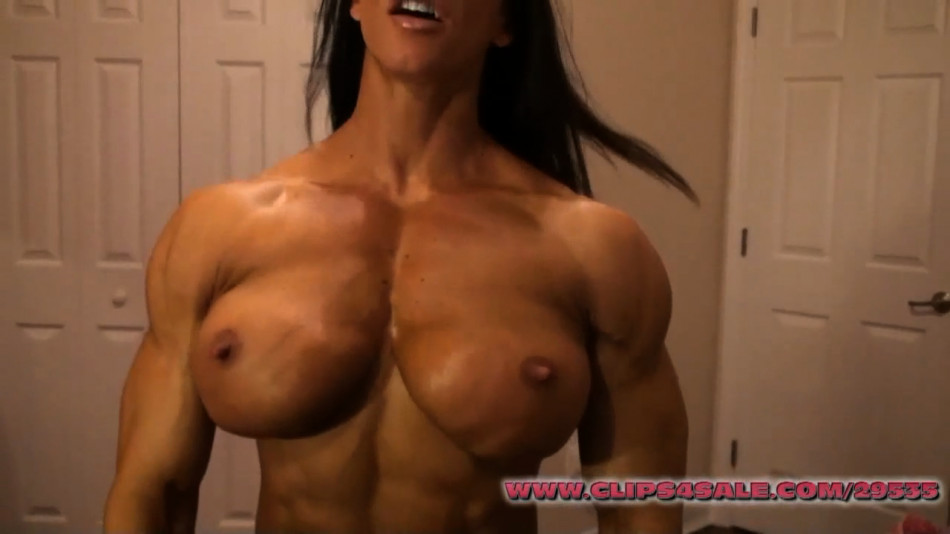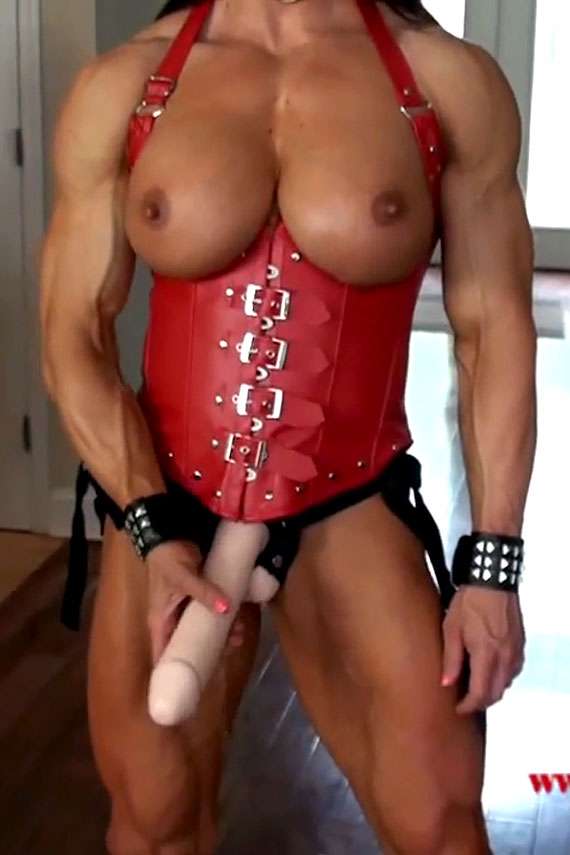 What do people ask you the most about being fit?
They ask me when i started to train and how much I can lift. I seem to get "Do you workout" a lot too but I'm pretty sure that's just a way to get my attention.
What is your favorite exercise?
My favorite exercise is dumbbell shoulder press but I almost love any exercise that has to do with training the shoulder area. I guess that is why it is my best body part.
What do you do when you are not working or working out.
I love to pamper myself and get facials and dress up. I also love going to the movies where I can kick back, eat popcorn and relax. I love it!
Want to see more of Angela Salvagno? You can find her here:
most recent posts