Muscle Girl Webcam Interview Candy Fox [Girls With Muscle]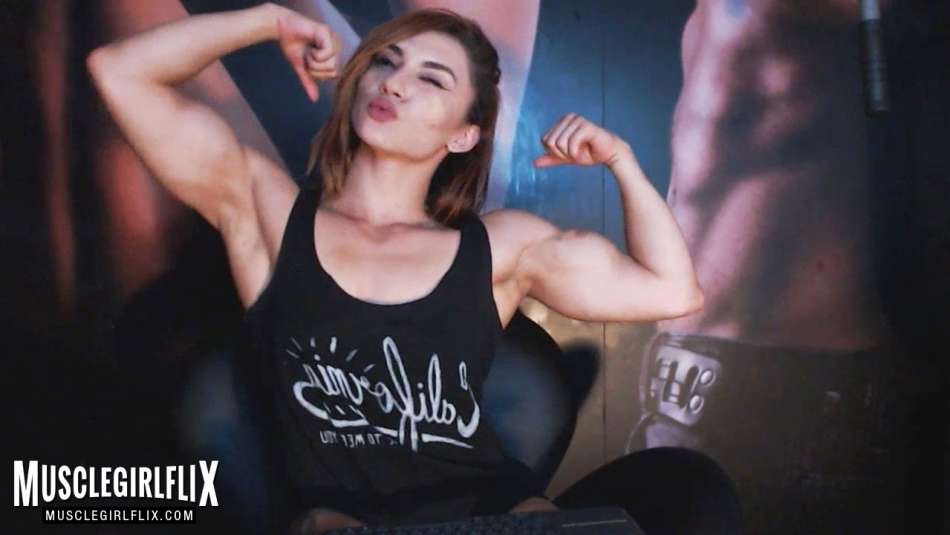 Candy Fox is taking on the webcam world by storm! Hard flexing and muscle control are her specialty mixed with her fun webcam style make for a great show. She is a competitive women's bodybuilder with a tight muscular body and killer looks. Plus she's got a sexy accent to top it off! Candy Fox is looking to get even bigger and harder so be sure to take a look at her cam.

"I am excited about my MASSIVE thick muscles. I love the way it looks and feels!"
How did you get started in fitness?
Had a BIG body and did not know what to do with it, but when I discovered I could muscle it up and get it tight and rock hard I couldn't STOP!
What do you like about female muscle?
I think it's sexy and hot as hell!
How did you start out as a camgirl?
Didn't want to waste covering up this body and wanted a platform to show it off.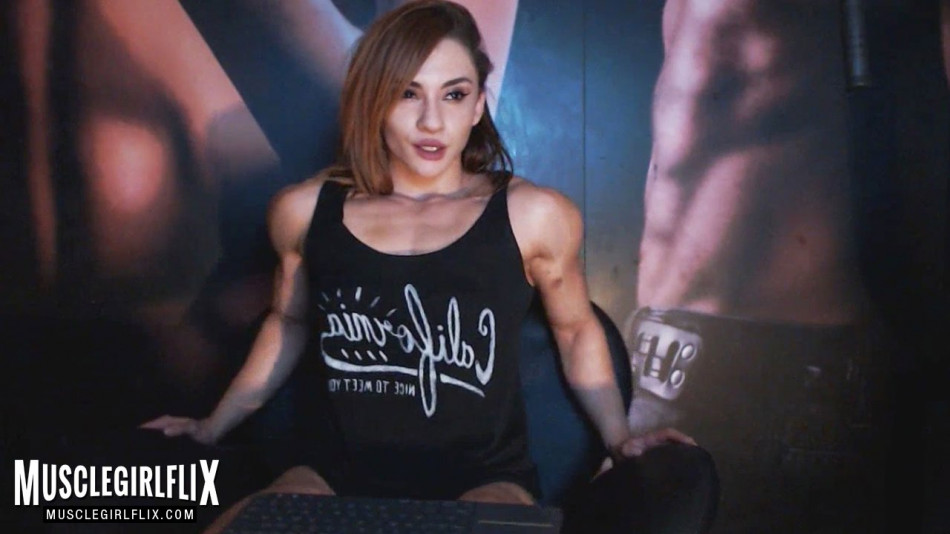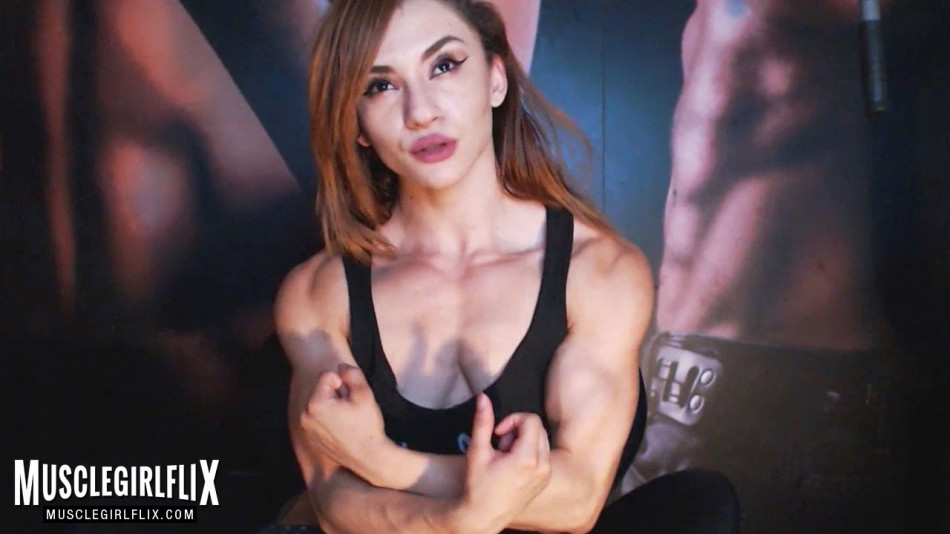 "I get to show off my sexy muscular body, play and have a great time!"
What makes you stand out from other camgirls?
It will just take a few seconds with me and you will realize I am one unique Muscle Woman, I have a sexy, comedy camming style like no other and will make you laugh and cum at the same time! Sex is fun and combined with my sexy muscle you will have and incredible time before I make you explode!
Do you remember your first time on webcam?
It was incredible! Had so much fun and cammed through the night! Laughing, flexing, posing and SEXING! Danced, Pec Bounced and lifted weights and played through out. I got hungry and even crushed frozen Cheese Cake in my Bicep and spread it on my body to eat.....it was my CHEAT day!
What is your favorite part about being a webcam girl?
I get to show off my sexy muscular body, play, have a great time and make a living doing it so I can concentrate on my dream and do my Body Building Competitions and love all the great members that take me private as they are supporting my dreams and I hope I am a little answer to some of their dreams too!! (Some tell me I am!)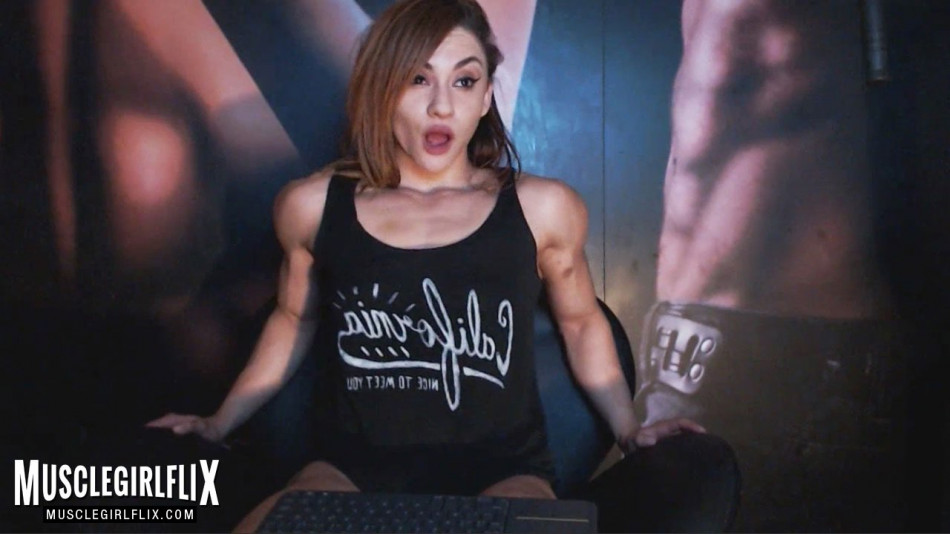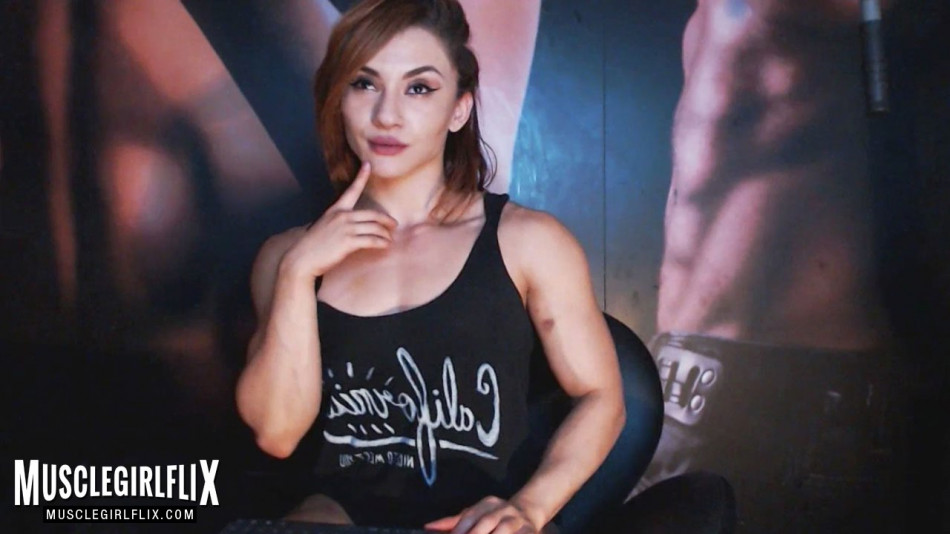 What do you offer in your cam shows?
I lift weights and go as heavy as I can and I have a ever growing box of toys both 'front' and 'back' door! I flex both hard and sensual and I laugh, boy do I laugh and have a great time! I can dominate you or you can TRY to make me your sub!
What are you best assets?
Of course my muscular body, where do I start with my best assets...my tight ass, my 6 pack, my defined thighs that can crush a man, my biceps......despite all this members love my smile and my personality AND my humility LOL
What do you do when you want to turn on a man?
Show off my body and give him the look....you know, that sexy, naughty, look...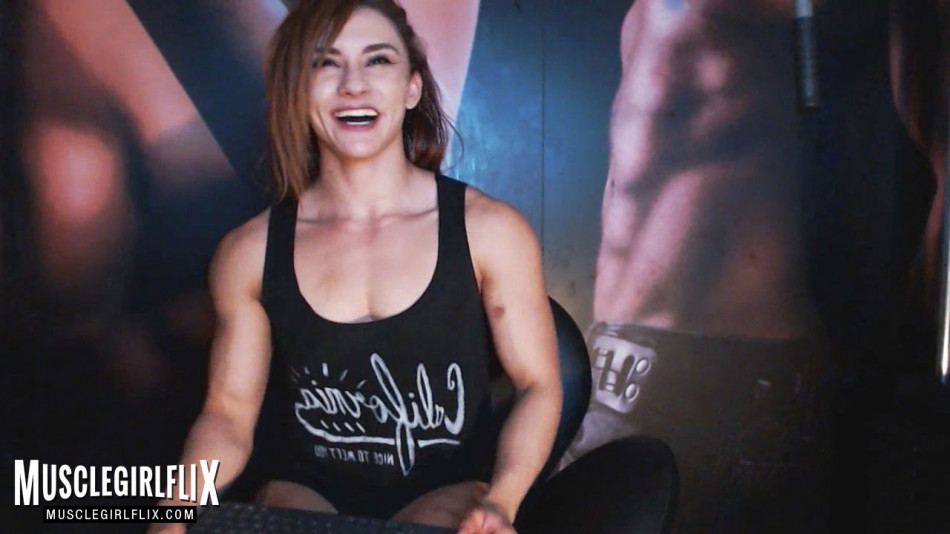 Want to see more of Candy Fox? You can find her here:
most recent posts