Ultimate Huge Tits & Female Muscle Crush Maria Garcia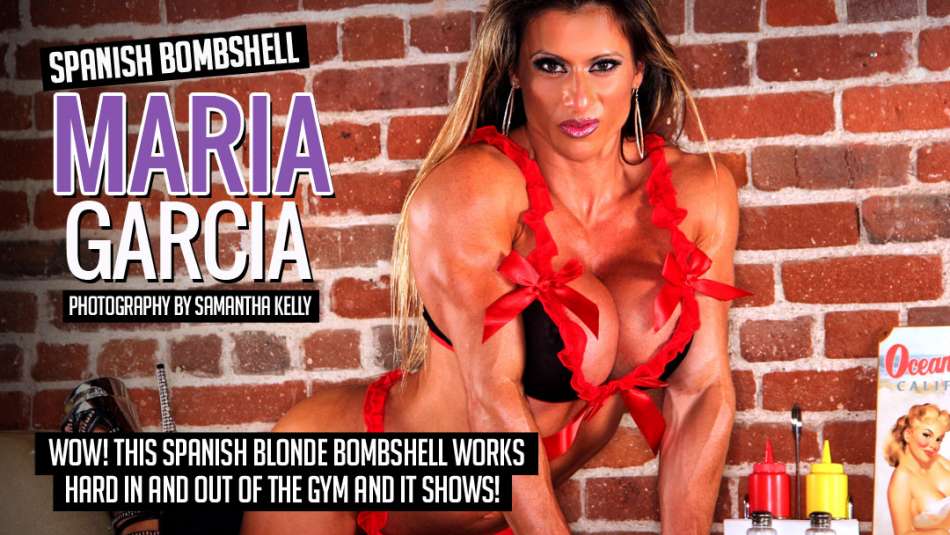 What an honor to have Maria fly all the way from Spain to shoot with photographer Samantha Kelly for Muscle Girl Flix Magazine! Maria is a mother of four and you would never guess it! She is the ultimate in female muscle from head to toe including a killer set of abs. We couldn't get a bad picture of her if we tried! Maria is a business woman, Pro competitor and fitness model. To add to that we learned she also has a very playful side as you will see in her interview!

"I love to see girls train their muscles and not afraid to gain mass."
How did you get started in fitness?
I have always trained and been in shape. One day I went to a supplement store for some products and the guy in the store asked me if I was interested in competing. He told me I had the body for it. I said I did not know anything about competing! He told me not to worry, he was the Spanish champion in bodybuilding. Later I learned that he was also the trainer for the Female Spanish champion in figure! I decided to jump on board and so he trained me for my first competition in Granada, Spain. I won! After that we went for the Regionals and I won that too! He then presented me in the Nationals in Spain where I also took Gold. I was then invited by the Spanish IFBB to the Netherlands. The Juliette Bergman Classics.. where the price was a PRO CARD. I felt more then ready to take it all the way and am thrilled to say I won! I then started my US career as a Professional Fitness competitor in the Figure category.
Please tell us a bit about your personal life and ambitions:
I am a very fun and sporty girl. I like to do many kinds of sports and of course I am very strong. I Love to travel and have been all around the world except Africa & Australia. I plan on traveling to both soon. I am a single Mom with 4 kids that I raise on my own. I also run my own business so I guess I am not only strong on the outside but also strong on the inside! I am planning on designing very cool women's athletic wear in the near future! I have a very difficult time finding workout clothes for myself. I think it would be a great to create stylish, athletic clothing for women that run into the same problem as I do! It also gives me a chance to use my creativity! A personal tip to the guys.. I love getting surprise gifts when it is not my birthday.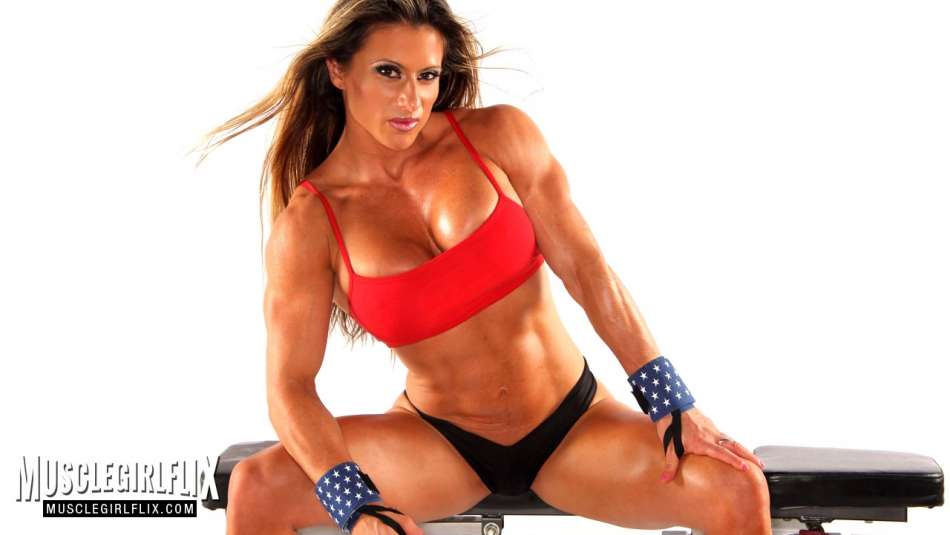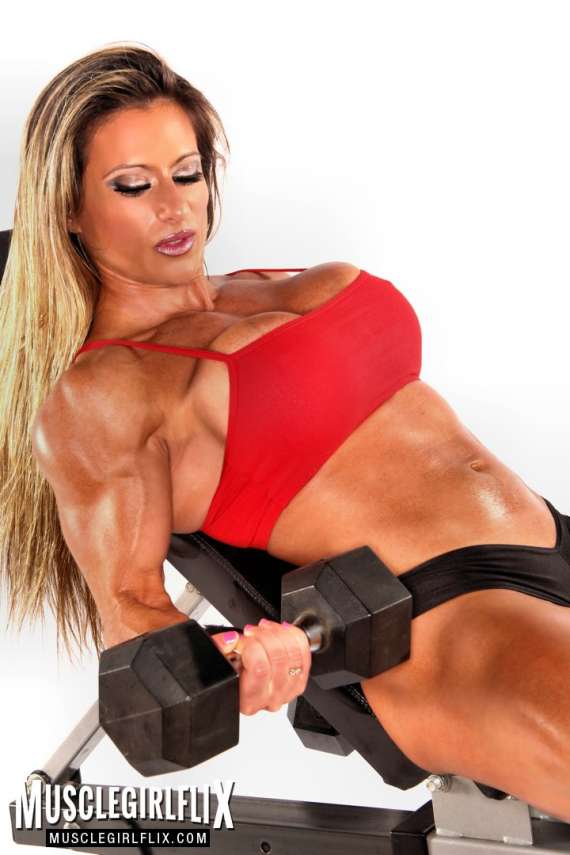 "I know exactly how to move sexy and slowly.. to turn on all the engines of a man!"
What are you best assets?
My legs! I don't think many girls can beat my intensity when I train legs!
What do you do when you want to turn on a man?
I have been a exotic dancer for years so I know exactly how to move sexy and slowly.. to turn on all the engines of a man!
What would be your ideal man?
Sporty, handsome, sexy, loves to workout, great body. He has to be very nice and gentle to me, know how to cook. He must also like kids and have a very good heart when it comes to children. He also needs to have a very good financial position. DOES THIS MAN EVEN EXIST?? LOL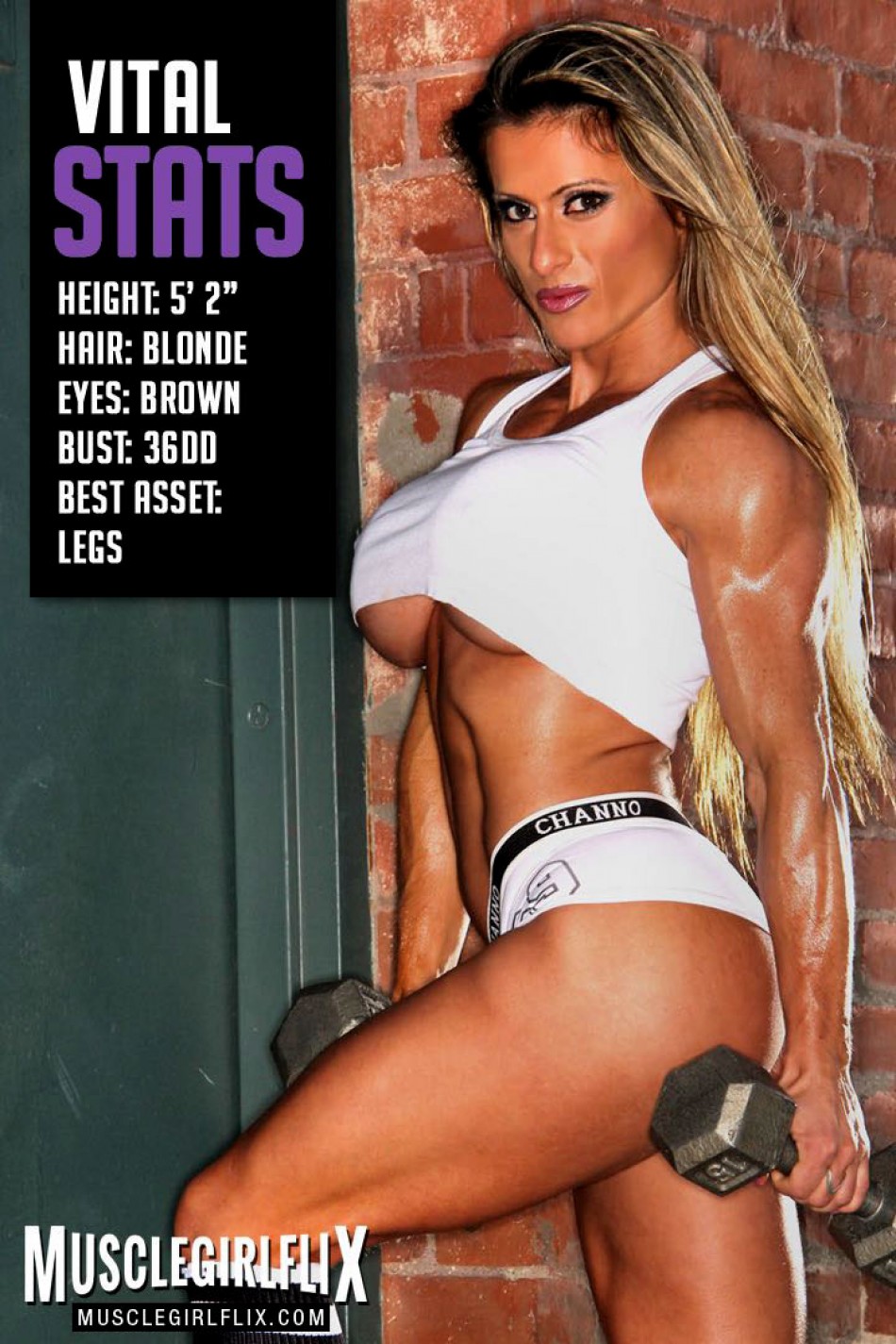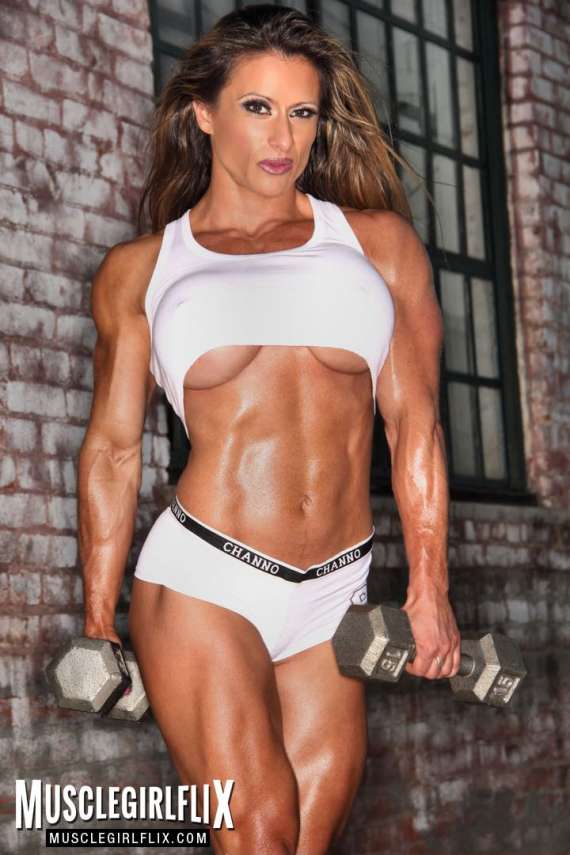 Dare we ask .. what sexual fantasy would you like to come true?
Record a porn movie with someone famous.
What do you like to wear to bed to settle in for the night?
Usually nothing but a thong as well as a good movie to watch on my computer.
Tell us what you like about female muscle?
Everything... I love to see girls train their muscles and not afraid to gain mass.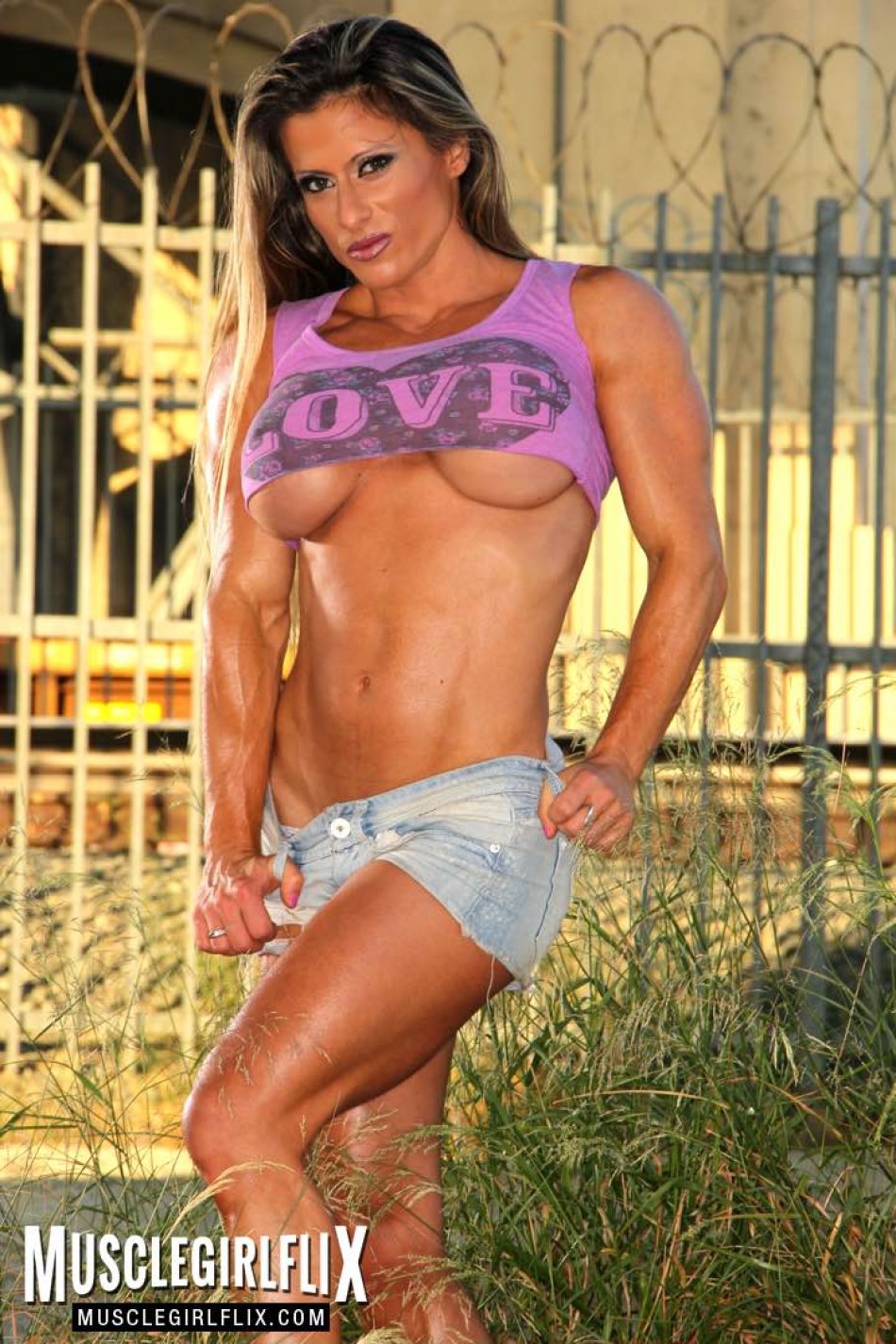 Want to see more of Maria Garcia? You can find her here:
most recent posts