Top 5 Muscle Amazons From Digital-Amazons.com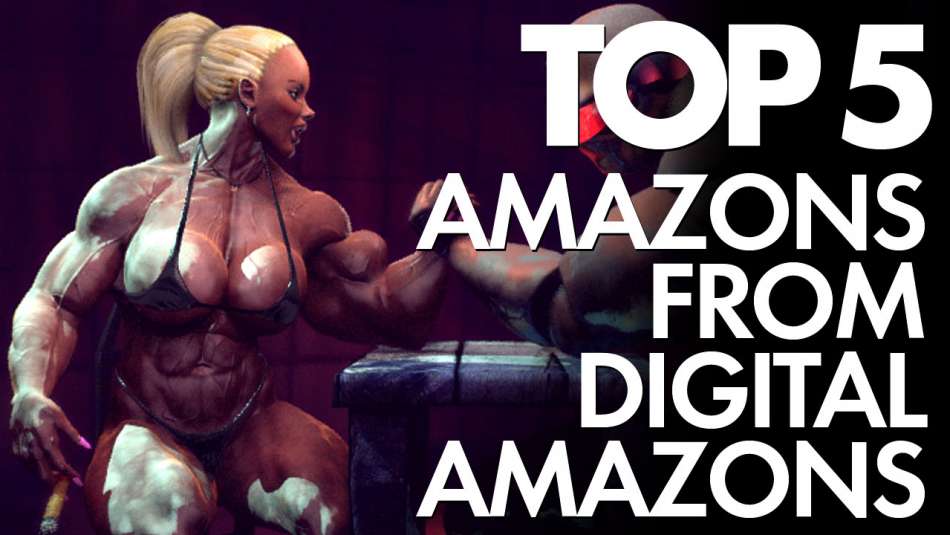 For a long time,
Digital-Amazons Studio
has blazed a trail of unique, handmade, hardbodied heroine CGI entertainment. Ultra cool and sexy, DA specializes in amazing female muscle animations and comics, creating a heady mix of female-muscle-laced fantasy, exploring strength, fetish, muscle growth, arm-wrestling and posing.
1. Daisy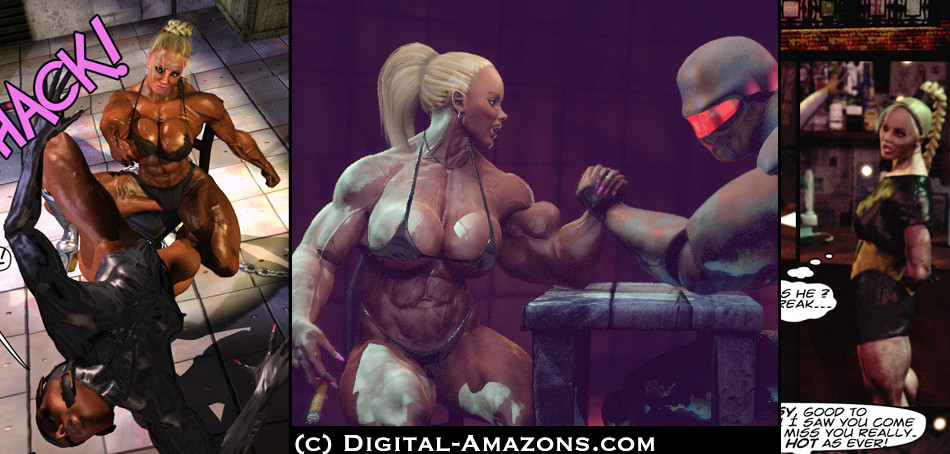 Digital Amazon's original blonde bombshell heroine and flagship character. Sometimes a private detective working against the intrigues of the mysterious crime lord Mr Jibias, she's always a full time, bodybuilding muscle bunny. Daisy once had a short experience in the military, where she learned some combat skills and was possibly subjected to covert experiments that made her unnaturally strong. A smart and good natured girl at heart, Daisy just craves the nice life but her muscular physique sometimes attracts the wrong kind of attention, sending her on wild adventures.
2. Karola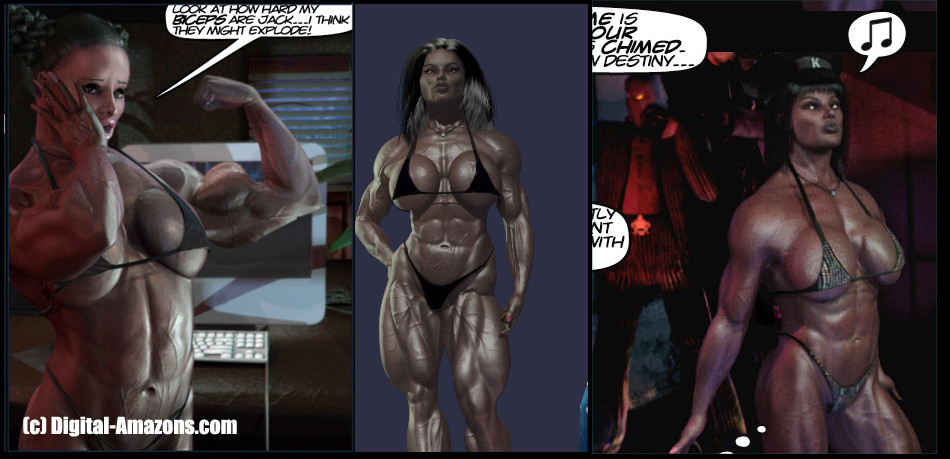 The quintessential villainess, Karola is the sexy bad girl who is often in the employ of crime lord Mr Jibias, taking on various roles from muscle dominatrix, body guard/enforcer to coordinator. She is the polar opposite to Daisy's innocence, with a cruel streak, and sharp tongue. Not much is known about her life or how she developed her impressive body, although she is believed to have spent some time in a circus in her early life, and has been in and out of prison.
3. Princess Hell
Karola's strange hyper-muscular alter-ego that appears after she wears a mysterious artifact granting her transformational powers. Is Princess Hell real or some kind of altered state ? We don't know. But she has very much found herself in her own adventures including being captured and tortured by an army of robots, then decisively turning the tables on her captors</a>. Princess Hell is super-muscular and can seem to transform and grow further when she wants to
4. Sasselle

Once a singer and fitness model Sasselle was abducted by aliens and transformed into a muscle monster. She still thinks about her adventures in outer space, which she never told anyone about, assuming no one would believe her. She likes working her quads, glutes and abs which she says "are my best body parts" and has plans to make her own workout video
5. Cally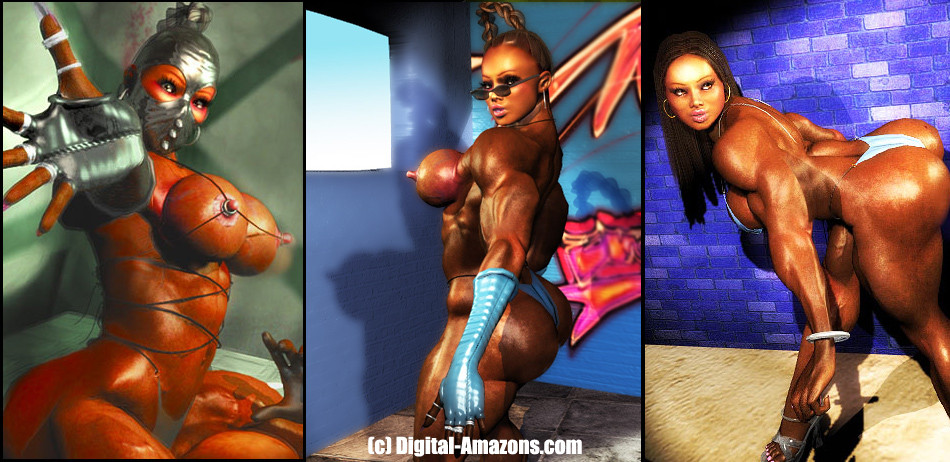 A fitness model and former dancer, Cally loves working her muscular calves at the gym. After a massive boob job, she got tired of her fresh clean-cut image and started dressing up in fetish gear, eventually pursuing a life as a dominatrix.
most recent posts